Whether you need a party bus rental in Philadelphia or a luxurious stretch limousine, you can trust the professionals at philadelphia-limo.com to provide you with excellent service at reasonable rates. Their fleet of limos is of the highest quality, and their chauffeurs are trained and professional. They also offer a 24-hour booking system, complete privacy, and effective security systems.
Best Limousine company in Philadelphia
If you want to get the most out of your time in the city, hire the best limousine service in Philadelphia. There are many options available, but the best is one that caters to both your personal needs and budget. Philadelphia is home to many iconic landmarks and historical sites, and hiring a limousine will ensure you have a memorable and stress-free day. Whether you're visiting Philadelphia for business or pleasure, you'll want a limousine that can accommodate your entire party.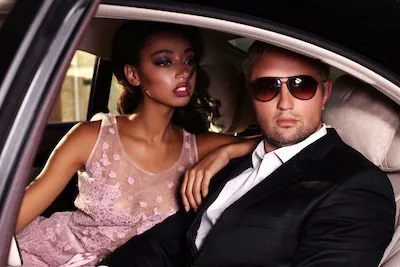 The best limousine service in Philadelphia will have an elegant fleet that will make your event special. Choose from classic and exotic limousines, or opt for something a little more unique. philadelphia-limo.com limo's fleet has everything from a Rolls Royce to a Cadillac Escalade Jet door. In addition to classic luxury cars, they have many new models that make them the perfect vehicle for any event.
Party bus rental in Philadelphia
A party bus rental in Philadelphia is a great way to transport your friends and family. Its driver will take care of traffic and parking so you can focus on having a good time. The driver is knowledgeable about the city and equipped with the latest GPS technology, ensuring a stress-free trip. They are also thoroughly screened for drugs and alcohol and undergo extensive training to ensure the safety of their passengers.
Philadelphia is a historic city that offers a variety of exciting activities, including the Adventure Aquarium. It is also great to enjoy sporting events, including Eagles and Phillies games. Whatever the occasion, a party bus rental in Philadelphia will ensure that you can have an unforgettable experience.
Book limo and party bus online
When planning a big group outing in Philadelphia, you must know what kind of transportation you'll need. Whether planning a party, casino trip, or another special event, you'll need to choose a carrier that fits your needs. A limo is a perfect option for a professional gathering, while a party bus is ideal for a night out with friends.
You'll find plenty of options if you're looking for the perfect transportation solution for your Philadelphia celebration. You can hail a cab, but this is not the most comfortable option, especially if you're traveling with a big group. You can also rent a car or party bus. Either way, you'll have a great time with your friends. However, you might not know where to start when finding the right option.
You'll want to compare pricing and amenities when looking for party bus and limo services. You can usually find the lowest prices on online booking websites, and you may even find a company that offers exceptional discounts for booking online. You'll want to check if the company has been around for a long time and if they work with any other companies.