The prom is an unforgettable night that many students will cherish with fond memories. We have the best limousines in Philadelphia, and we offer a wide range of limousine sizes so that you can find the right one for your group.
Our vehicles come equipped with safety features and high-tech entertainment systems. They'll make sure your kids have a great time. Parents don't need to worry, and their children will be safely transported in style. Our drivers are professionals who will safely take them to their destination. After that, we'll return them with many memories to last a lifetime. Limousines are no longer just for show; they are models of safety and integrity.
Prom night is an unforgettable evening that everyone will remember fondly. It must be memorable to bring smiles to everyone. Start your planning by choosing a limousine. There are many sizes of limousines to choose from, depending on the group size. Our cars have a wide range of audio and video quality systems so graduates can have a fun and enjoyable evening. Your children will be safe with us, parents, and they will be taken to prom by our drivers who are professionals with experience.
Limousines and Party Buses for Prom in Philadelphia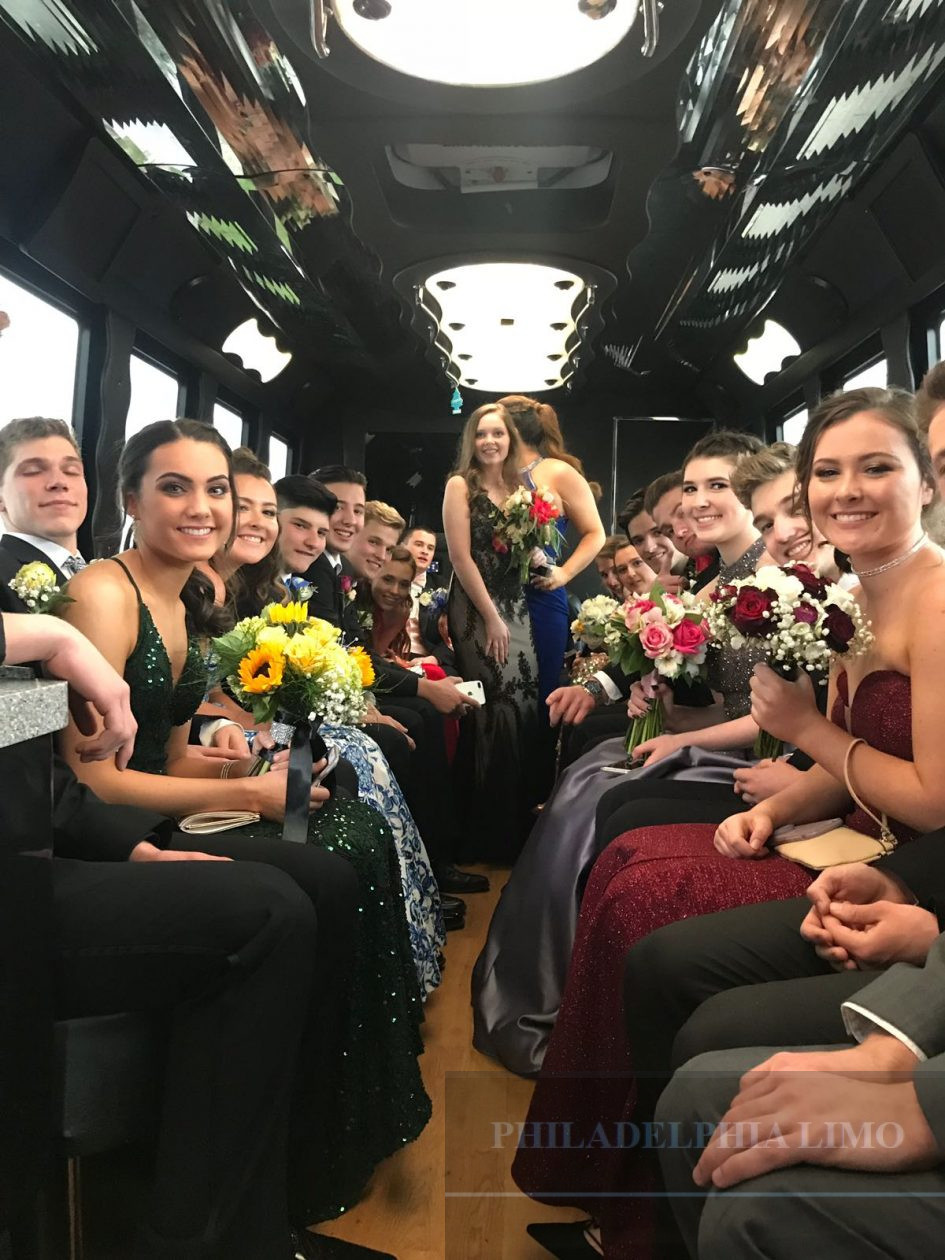 Booking a Philadelphia prom limousine is an excellent way to celebrate prom night with style and luxury. Limousines for prom are a great choice, whether traveling with friends or with your whole date group. They offer safety, kindness, fun, and comfort. Your chauffeur will be punctual, polite, and courteous. They will be at the prom venue throughout the night to ensure everything goes smoothly.
Philadelphia limo services offer luxury transportation for special events, proms, corporate events, and more. There are a variety of luxurious limousines and stretch SUVs available, and they can carry up to 52 people. The rates for these vehicles vary depending on how many passengers are booked, their destination, and when they were booked.