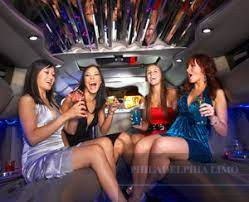 With Thanksgiving and Black Friday fast approaching, the holiday season is only beginning. This makes it the perfect time to enjoy the luxury of a limousine in comfort. Many of you will host company parties, friend gatherings, or tailgating at football games.
We can help you with any of your plans. Here are five reasons to hire a limousine or luxury car this holiday season. But first, an infographic shows you exactly what you would be doing wrong if you did so.
Holiday Shopping
Traffic congestion can make it challenging to get around major cities during the holiday season. A luxury limousine can be hired by Philadelphia residents who want to visit New York City to shop for holiday gifts. Corporate Sedan Service's friendly, professional staff is familiar with the city's most important spots and can help you navigate holiday traffic.
Safety
Limousine drivers are professionals with years of experience. They undergo extensive testing, retesting, and training to ensure they provide the best service possible. Let one of our chauffeurs take care of the driving in snow, ice, and sleet this holiday season. Enjoy a glass of wine with a friend, then relax and let one of our chauffeurs take care of your safety.
Style
You don't have to show up at work in an old clunker. Instead, take your spouse and some of your colleagues along on a ride of a lifetime. You can arrive in luxury in one of our vehicles. You can reassure your boss by arranging a safe ride home.
Airport Pickups
Are you planning on having your family fly into Philadelphia during the holiday season? You know that Philly is unpredictable and can be dangerous. Parking is also problematic. Even if you have lots of luggage, taxis are limited in space. You can take them directly from the airport in one of our sedans, SUVs, or limos.
Take a Holiday Tour
Thanksgiving and the holiday season can be timed to gather with family and friends. Why not call a limousine service in Philadelphia to bring your friends and family? While you and your friends have fun, our drivers will drive the scenic route through Philadelphia.
Contact us today to get a quick quote and additional information.